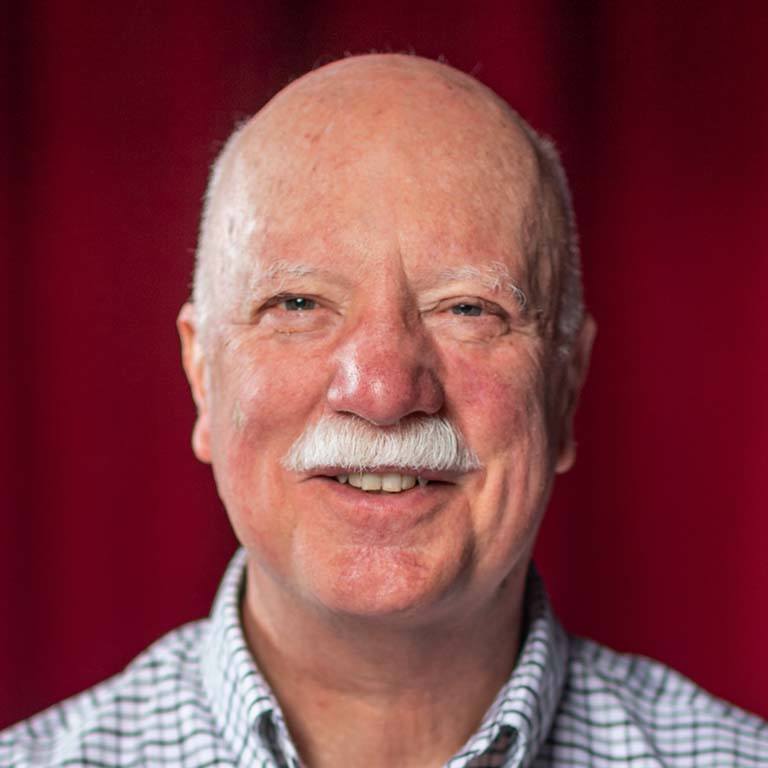 Biography
J. Timothy Londergan joined the Indiana University Department of Physics  in 1973. He has served as chair of the department, director of the IU Nuclear Theory Center, and associate dean of the University Graduate School. He has served as consultant at universities and research laboratories, including Los Alamos National Laboratory, Paul Scherrer Institute (Switzerland), Bhabha Atomic Research Centre (India), and the University of Adelaide (Australia). Londergan was co-editor of proceedings of 3 international conferences. Londergan was principal investigator (PI) or co-PI on 15 grants from the National Science Foundation over a 45-year period. He gave 8 lectures on quark-nuclear physics at the International School on Nuclear Physics, Jaipur, India (1987); 3 lectures on high-energy nuclear physics at the International School on Hadron Physics, Aligarh Muslim University, Aligarh, India (2008); and 2 lectures on Graphical Methods at the International School on Reaction Theory, Indiana University (2015). He gave lectures on "The Big Bang and its Aftershocks" at the symposium From The Big Bang to the World-Wide Web, Indiana University.
Following his retirement, he was a co-founder of the group Concerned Scientists at Indiana University in 2017. With colleague Steven Vigdor, Londergan is co-author of the blog Debunking Denial that contrasts skepticism and denial on controversial issues of science and public policy.
Highlights
Fellow of the American Physical Society
Director of the Wells Scholars Program and George F. Getz, Jr. Professor in the Wells Scholars Program, 2003 2013
Trustees Teaching Award
Research grants from National Science Foundation for 45 years; with NSF support, he supervised 24 postdoctoral research associates and mentored 21 students in Research Experiences for Undergraduates projects.
Published over 150 papers in refereed scientific journals
Over 100 invited talks at international physics conferences and workshops
Served on research panels for the National Science Foundation and the U.S. Department of Energy
Selected Works
Monograph, Binding and Scattering in Two-Dimensional Systems: Applications to Quantum Wires, Waveguides and Photonic Crystals, J.T. Londergan, J.P. Carini and D.P. Murdock (Springer, 1999).
Charge Symmetry at the Partonic Level, J.T. Londergan, J.C. Peng and A.W. Thomas, Reviews of Modern Physics 82, 2009 (2010).
Quark Confinement and Hadronic Interactions, F. Lenz, J.T. Londergan, E.J. Moniz, R. Rosenfelder, M. Stingl and K. Yazaki, Annals of Physics (NY) 170, 65 (1986).
Reassessment of the NuTeV Determination of the Weak Mixing Angle, W. Bentz, L.C. Cloet, J.T. Londergan and A.W. Thomas, Physics Letters B693, 462 (2010).
Confined Modes in Two-Dimensional Tubes, J.T. Londergan and D.P. Murdock, American Journal of Physics 80, 1085 (2012).
New Limits on Intrinsic Charm in the Nucleon from Global Analysis of Parton Distributions, P. Jimenez-Delgado, T.J. Hobbs, J.T. Londergan and W. Melnitchouk, Physical Review Letters 114, 082002 (2015).